Air Duct Cleaning Services
Nashville Air Duct Cleaning offers ducts and vents clean-up in your home and office. Although there is no need to regularly clean your ducts, periodic checking and cleaning is strongly suggested. The estimate is free, checking your air ducts then doesn't cost you a dime. Call us today at 615-346-9262 for a consultation and free quote.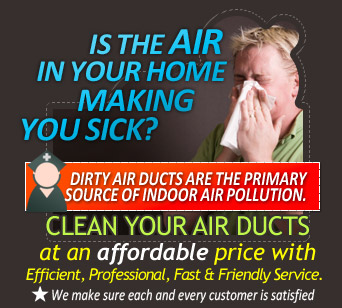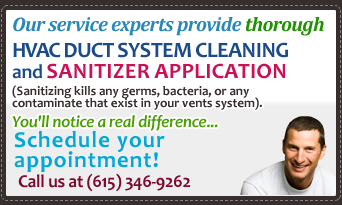 Indoor Air Pollution
Indoor air pollution can be 70 times worse than outdoors air pollution. It means that the air quality in your own living room may be worse than the smog outdoors. It might come as a surprise to you, though it is most logical that the smaller the space, the stronger the affect air pollution has on it. Most importantly, the air you breathe in your home passes through the air ducts. Air Duct Cleaning Nashville will make sure that the air your breathe is safe for you and for your family.
Once pollutants-mold, dust, chemicals, or pollen, for example-find their way into your home, it takes a bit of effort to make sure they don't stay and build up in greater concentrations. Even if you take pains to air out your home, you are probably overlooking a very important factor-the air ducts of your home's HVAC systems.
Nashville Air Duct Cleaning makes your home healthier and more comfortable place to live in. It is possible by reducing your indoor air pollution, through the simple expedient of air duct cleaning.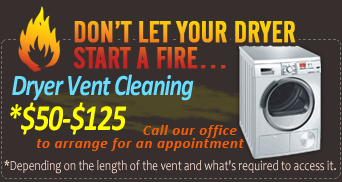 Duct cleaning
Our duct cleaning specialists use the best equipment available. We have the proper training and experience to use it. It would hardly be reasonable for you to purchase this expensive, industrial powered air duct device. Fortunately, you don't have to resort to such measures. We are here to assist you in making your home a cleaner, healthier environment.
From the deepest reaches of the ducts, our powerful rotary brush technology sweeps loose accumulated grime. Before that dust and dirt can exit the duct, our state of the art vacuum extraction system takes over, safely removing mold spores, allergens, and other debris from your home. We can thoroughly clean ducts as small as 4 inches and as large as 18 inches, which means we'll leave no corner untouched.