Carpet Cleaning Franklin
Carpet Cleaning Franklin will provide you with a comprehensive price quote and exemplary service.
Spring is just a breath away, so now is the perfect time to freshen your interiors with a thorough cleaning. Fortunately, with Carpet Cleaning Franklin right nearby, you don't have to spend any good weather days indoors sweeping and scrubbing. You can choose from a full array of services like area rug and steam cleaning, pet odor removal and upholstery cleaning, all at affordable prices.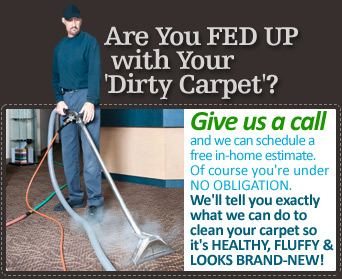 Professional Carpet Cleaning
Our professional carpet cleaning service is well known as the best clean-up service that uses only state of the art steam cleaning equipment and Eco-Friendly agents whenever possible. Carpet Cleaning Franklin will thoroughly clean your carpets and take care of stain removal in your home, or pick up area rugs for off-site cleaning. In addition, our convenient service packages that bundle furniture and upholstery cleaning with other services give you an opportunity to save time and money.
Franklin Carpet Cleaning - Indoor Environment
Whenever possible, Franklin Carpet Cleaning utilizes the non-polluting power of steam to obliterate all stains, odors, dirt and debris from your rugs and upholstery. By avoiding the harsh detergents and toxic chemicals typically used by other residential services, we protect the integrity of your indoor environment. There are no lingering odors and no detergent residue after a cleaning session.
With spring just around the corner, don't get stuck inside cleaning. Plan a hike or a picnic, or something else that will let you enjoy the fresh air outdoors, and have Franklin Carpet Cleaning take care of things indoors. Call Carpet Cleaning Nashville at 615-346-9262 today to set up an appointment.